---
SHAKE IT UP CHOCOLATE
Item Code: 00010620
100 PV
Elevate your well-being with Shake it Up, the ultimate nutritional solution that goes beyond meal replacement. Its incredible formula provides exceptional value, delivering protein nutrition, immune support, and digestive health benefits.*
Helps boost your metabolism and satisfy cravings*
Helps increase muscle mass*
Supports gut and immune health*
*These statements have not been evaluated by the Food and Drug Administration. This product is not intended to diagnose, treat, cure or prevent disease.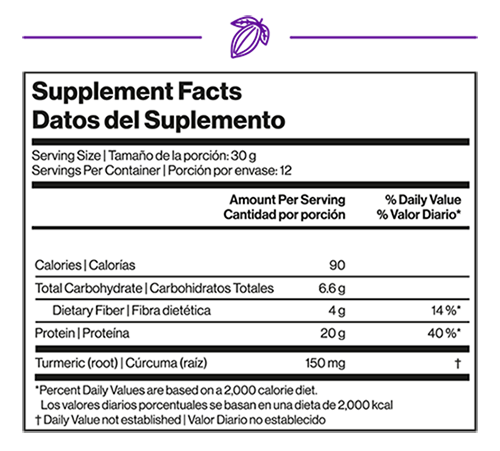 How to
30 seconds to your best health!
Simply add one sachet to 8 oz of water, milk or any other liquid of your choice and shake for 30 seconds. Try it either before or after exercise. (Or as a healthy snack.)
Shake well before using.
* These statements have not been evaluated by the Food and Drug Administration. This product is not intended to diagnose, treat, cure or prevent any disease.
Shake it Up is a high-quality protein shake that offers a unique combination of ingredients. It contains a blend of dairy proteins that allow for both rapid and prolonged absorption (dual action): isolated and hydrolyzed whey protein and concentrated milk protein. It is also enriched with white turmeric and prebiotic fiber for additional benefits to your natural defenses and digestion. Along with a healthy lifestyle, Shake it Up can help with weight control, appetite control, improving performance, and regenerating and increasing muscle mass.
Shake it Up contains superior nutritional and practical value compared to a meal replacement. Its unique formula can cover three major aspects of well-being: protein nutrition, immune support, and digestive health.
No, since Shake it Up is a blend of dairy proteins that includes isolated whey and hydrolyzed protein + milk concentrate.
Immunocal is based on a very special unaltered protein fraction rich in bonded cysteine, which is the most important glutathione precursor in the world. In contrast, Shake it Up proteins are denatured and do not elevate glutathione.
Shake it Up is not a meal replacement. It is a protein shake that contains 20g per serving. However, our formula was designed to adapt to the needs of each consumer, and being Keto-friendly and with 0 added sugars, you can prepare it according to your taste and interests, with fruits, vegetables, and/or healthy fats to turn it into a meal replacement according to your diet. On the other hand, combining Shake it Up with Red and Greens Optimizer makes your shake rich in antioxidants and phytonutrients.
To ensure the maximum benefit of any Immunocal and Shake it Up, it is ideally recommended to consume them separately and at different times of the day. We recommend waiting about 30 minutes up to an hour between consuming one and the other.
Yes, as it depends on your nutritional needs and interests. Our label recommends consuming one or two servings per day.
Usually, meal replacements contain a little bit of all macronutrients and micronutrients, and they are not typically as high in protein. On the other hand, a shake like Shake it Up is clearly focused on giving you a very important amount of protein, as well as other benefits.
Prebiotics are the "food" for beneficial bacteria or microorganisms that strengthen and protect our intestinal flora and digestive system. The most important prebiotic soluble fibers supported by science are inulin and acacia. In Shake it Up, you will find a combination of both soluble fibers (4g per serving).
Turmeric is an ingredient rich in curcumin, which has shown surprising anti-inflammatory and protective effects, thus promoting a stronger immune system. On the other hand, white turmeric in Shake it Up is a very innovative ingredient with better absorption and taste.
Shake it Up is not recommended for lactose intolerant people.
You can consume Shake it Up at any time of the day according to your lifestyle and interests. For example, protein consumption is recommended immediately after a physical training session to facilitate muscle repair. On the other hand, you can rely on a Shake it Up shake at breakfast or dinner. Alternatively, you can use Shake it Up shake as support for maintaining or promoting a healthy weight.
The formula of Shake it Up is designed based on studies and recommendations for adults. While it is not formulated for children, you can consult your child's health or nutrition specialist for better recommendations on the use of Shake it Up in children.
Although we do not see any problem given the nature of the ingredients in Shake it Up, always talk to your healthcare providers before starting the use.
*These statements have not been evaluated by the Food and Drug Administration. Our products are not intended to diagnose, treat, cure, or prevent any disease.